Breakfast is the most important meal of the day, right? So, why not treat it as such? It's not like it's complicated to make a delicious and quick real food breakfast that everyone can enjoy. Anyone can do it, as long as they aspire to make breakfast something special. In case you haven't noticed, breakfast is not only the most important meal of the day to me, but it's definitely my favorite. I don't mind waking up at 5 o' clock in the morning to make an delicious and healthy breakfast that I know will be super amazing! Nor do I mind starting something a day or two ahead of time. In fact, I'd rather do both of those things if it meant my family wouldn't be eating Captain Crunch or Poptarts.
Making the leap from eating what some might call a "traditional" American diet to real food diet may be complicated for you, because I know it was for me. But it is 100% worth it. All the efforts that you put into making real food and living a healthy lifestyle are making you a healthier you. And if your goal is just to eat healthier foods, let me just tell you that eating healthy is an achievable goal!
Start off your day right with any of these fantastic and irresistible choices.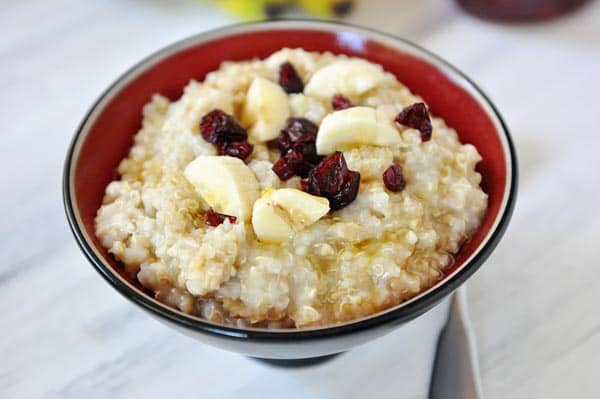 So you have it folks. Thirty delicious and healthy recipes to make for breakfast. I hope you found something yummy and healthy to eat. Maybe you'll think about making a real food breakfast.
What do you eat for breakfast?